I'm very excited to tell you about the premier airbrush body art company "Island Tribal Designs, Inc."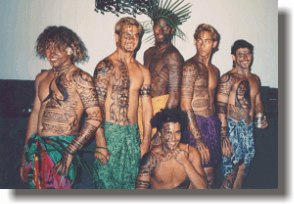 What's all the excitement about? Introducing a fresh new innovation that creates excitement, allowing people to be daring, uninhibited, and adventurous, without long term consequences! Now you can offer the most unique leading edge entertainment product and service available!
The advantage of temporary body art of course is that people can experiment without having the long-term consequences.  There are many people who would never think of getting a permanent tattoo, but will not think twice about trying out a given design for a few days.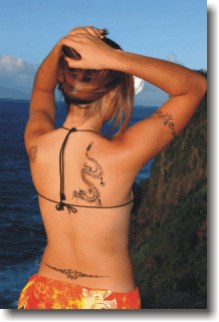 With several retail locations and special event venues in Las Vegas, Nevada, ITD introduces quality products and profitable business systems to entrepreneurs the world over. Mandalay Bay Resort, MGM Grand, Hard Rock Hotel, Circus Circus, Excalibur, Rio, Stratosphere, Sahara, the story is always the same…people from around the world love I.T.D. Airbrush Body Art! From movies to modeling shoots, airbrush body art just keeps getting more popular. Is there profit potential here? You better believe it!
Who's wearing our ink?
ITD has been busy slinging ink on everyone from pop celebrities, fitness super models, professional boxers, jet set executives, and kids of all ages!
ITD Airbrush Body Art Systems have proven to be a big hit at the following venues:
Corporate Parties, Birthday Parties, & Christmas Parties
Theme Parks
State & County Fairs, Carnivals, Street Fairs
Night Clubs
Sporting Events
Fundraisers
Modeling Shoots
Promotional Events
Malls
Now Anyone Can Be A Tattoo Artist!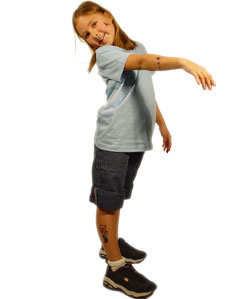 ITD manufactures temporary body art materials and business systems of the highest quality and functionality. With ITD Body Art Business Systems you can provide an easy, safe, and fun alternative to the permanent tattoo within seconds! Creating beautiful Body Art with high profit margins, anyone can be an overnight artist with ITD Airbrush Body Art Systems!
ITD offers something for everyone with an interest in airbrush body art; those searching for a unique hobby or part time income as well as those exploring the possibilities of developing a serious full time income. We hope that you will experience the Island Tribal difference: top quality products, and prompt courteous service. We'd like the opportunity to welcome you to the Island Tribal family and we look forward to helping you in your future success!
Sincerely,
Tom Griffith
Owner
Island Tribal Designs, Inc.